10 Best Games Similar To Stray
If Stray made you love cats, here are some games that are like Stray and can fill that cat-shaped hole in your life.
There have been so many cool cats in video games over the years. If we say "famous cats in video games," you probably think of Big the Cat and those cats in Ghostwire: Tokyo that always complain. You know, cats are really well-known.
So, it's a good thing that Stray is here with a main character who is apawable (is that a good pun?). But if you've already finished the game, you're probably looking for more cats.Don't worry, we'll take care of you. Even though not all of these games have cats, they're great if you like Stray.
Spirit Of The North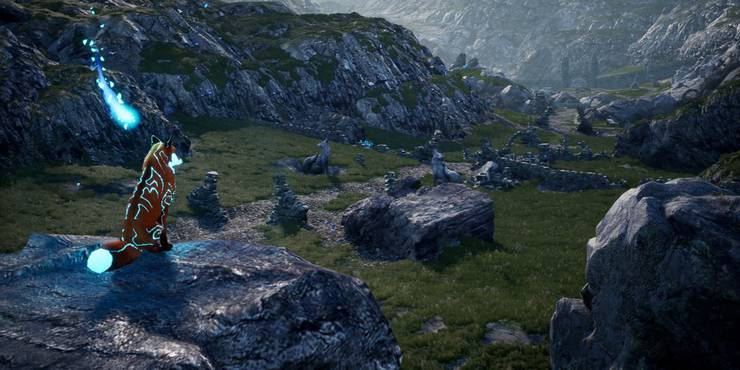 Spirit of the North is a third-person action game that seems perfect for people who liked Stray. You'll play as a fox (insert a reference to that annoying song from 2013) and travel through the game's beautiful settings, which are based on Iceland. No, this isn't like Death Stranding, but with a fox. You won't fall off hills trying to deliver pizza, so don't worry.
There is no conversation or narration in Spirit of the North at all. Of course, that doesn't mean it's not mysterious and interesting. You'll find out what's going on in its world by going on a journey that will make you feel a lot of different things and is held together by visually stunning moments. Spirit of the North is great if you liked the puzzle-solving and adventure parts of Stray, as well as the whole "it's a game about an animal" thing.
Tunic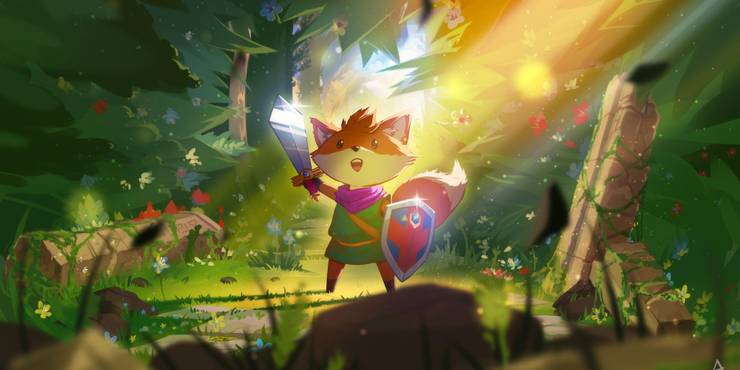 The little indie gem Tunic has a lot more action than Stray, but both games have the same adventurous spirit. When you play this game, you'll feel an obvious Zelda vibe, which you'll think is a great thing.
You play as a cute little fox and go on adventures to save the day and learn about the world's history. This is a great game to try if you are more of a classic gamer and like games like Stray.
Okami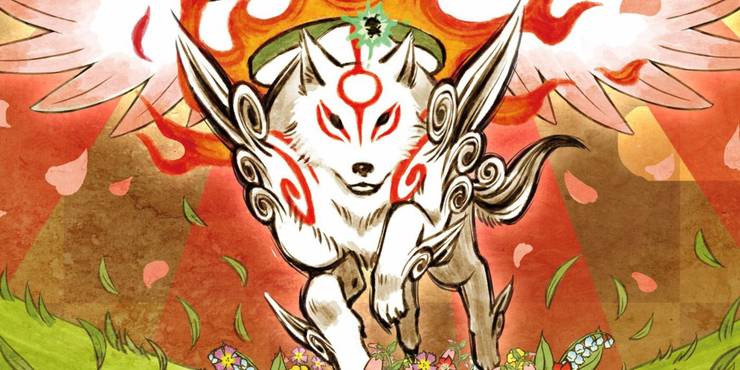 Maybe Okami isn't about cats. It may not take place in a cyberpunk world where robots are everywhere. It might not be even a little bit like Stray in any way at all. But if you like games about animals and like to explore in places that look different from each other, which you must if you've played Stray, then Okami is for you.
Okami has a lot more action and has levels that are much more open than Stray. But the core gameplay of controlling a strong animal and moving it through a dangerous setting is always there. Okami is not like Stray in a lot of ways, but it does capture the magic of being able to direct an animal in a video game. Video game animals haven't been this cute since Nintendogs.
Dog's Life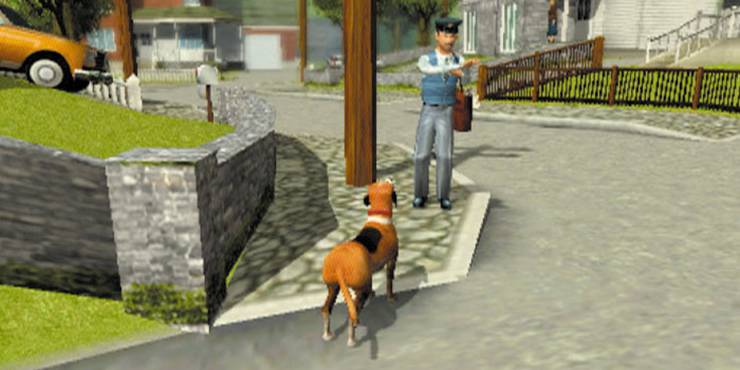 One of the best things about Stray is how real and detailed the main cat character is. If that was the part that interested you the most, you might want to join the Dog's Life crowd. You're in for a wonderful surprise. Dog's Life is a classic PlayStation 2 game that hasn't been given nearly enough attention since it came out in 2003. It's safe to say that Stray wouldn't exist without Dog's Life.
You are in charge of Jake, a troublemaker dog who likes to ruin people's days. Think of Untitled Goose Game, but with a dog and graphics from a PlayStation 2. Technically, Dog's Life is a pretty amazing game, with levels that are big enough to explore and a wide variety of minigames to play. Dog's Life isn't as sad or full of stories as Stray. But you can do your business on the floor. And there's a minigame that's all about urinating in front of other people. So, you can do whatever you want with that knowledge.
Biomutant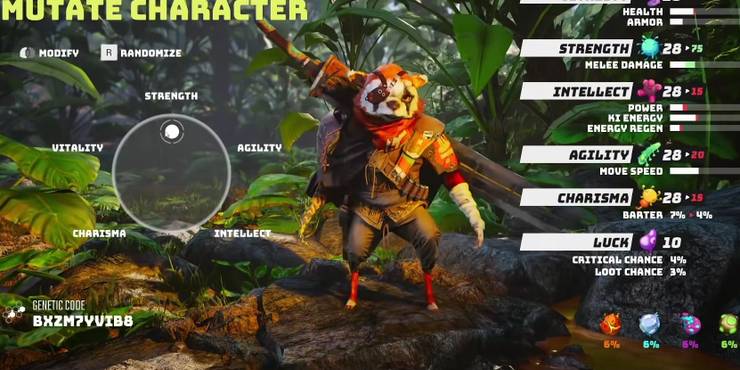 Biomutant is the souls-like game you might be missing out on if you want a game with a lot of action and the chance to direct an animal. If you've played any other games like Souls, you'll know what to do in this exciting journey.
You can make your own character and then go out into an open world to find out what's going on. If you're a casual gamer, the gameplay may be harder than in other games, but if you like a tough task, it's hard to go wrong with this one.
Untitled Goose Game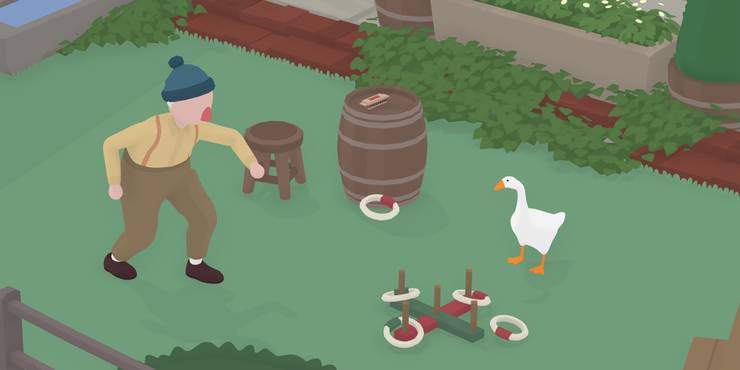 If you liked what Stray did but wanted a lot more trouble, Untitled Goose Game is just what you need. It's such a simple game, but it's so good, that it doesn't need a creative name.
You play the main character, the goose, and cause a lot of trouble in a town full of people. Even though that might sound a little mean at first, after five minutes of playing and solving all the little goose puzzles around town, you'll be laughing out loud.
ENCODYA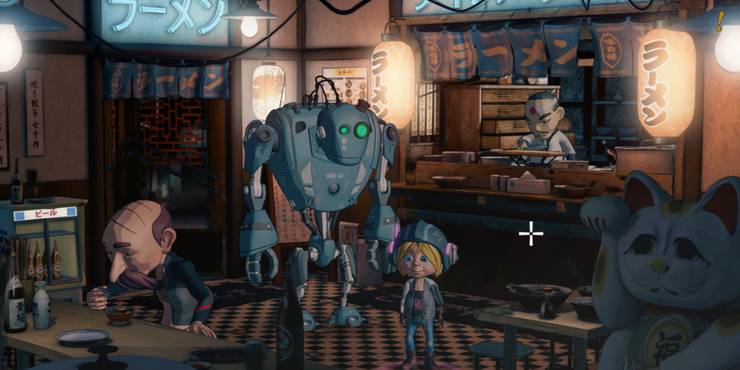 Even though cyberpunk worlds are becoming more famous, there aren't many that have the same tone as Penalty Kick Online. The world of Stray, which is full of robots, is both beautiful and empty, which is a cyberpunk trait that is often ignored. You could play Cyberpunk 2077, but that wouldn't really give you the same feeling. The point-and-click adventure game ENCODYA, which has been praised by critics, is here to give you a world as interesting as Stray's.
In ENCODYA, the main character is SAM-53, a big robot whose only goal is to guard Tina, a nine-year-old girl who owns it. You'll go on an emotional journey through Neo Berlin, a poor cyberpunk city full of robots, that will almost certainly make you cry. ENCODYA sounds exactly like Stray, so it's a great choice for people who want the same setting and vibe.
Catlateral Damage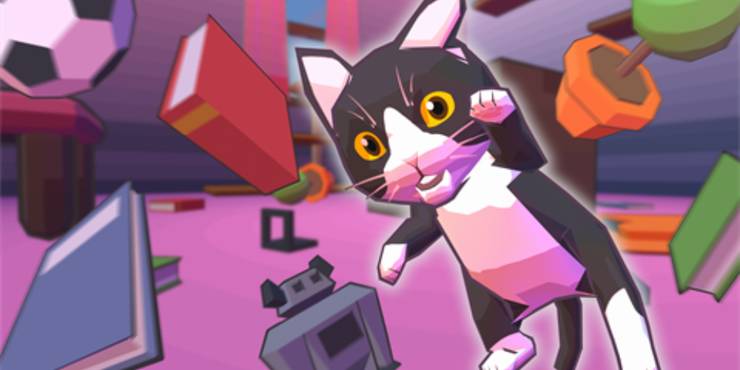 Too few computer games give you the chance to play as a cat. There are a few that let you roam around as our feline friends, who seem to be always active but also sleepy. But most of the time, they are hard to come by. Catlateral Damage, a game with a name so punny that it's purrfect, is here to save the day. Yes, we've used that word before, so don't be so catty.
In Catlateral Damage, you play as a cat, and your job, no, your task, is to break as much stuff as you can.You'll run amok through houses that are made by a computer program, racking up points by causing a rewarding amount of chaos. Catlateral Damage is fun because it gives you easy things to enjoy. But first you have to get in touch with your inner cat.
Octodad: Dadliest Catch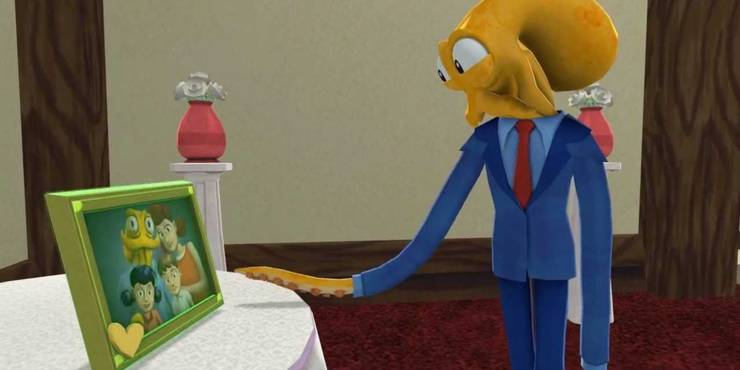 Octodad: Dadliest Catch is one of the best games you could play if you want to do something silly. It comes down to you directing an octopus that has dressed up as a grown man.
It's up to you to get Octodad through different events without making people wonder if he's really an octopus. It's as silly as it sounds. But in the best way. It's a relaxing but interesting task from start to finish for anyone who likes to play games that are different from the rest.
Ghost Of A Tale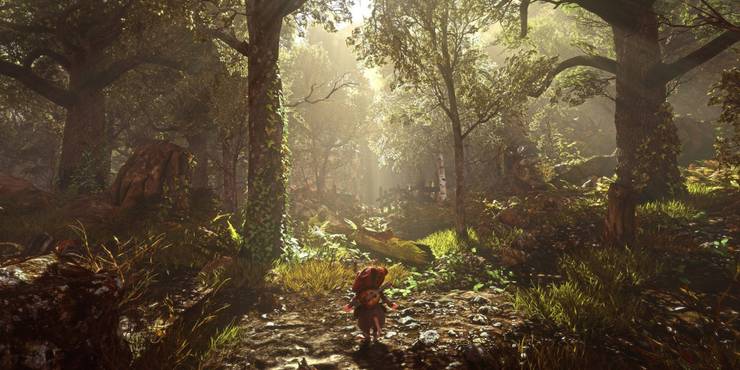 Most people don't think of cats as attackers. Sure, if you sit on their side of the couch, they'll give you a good scratch and then a head nudge because they're such cute creatures. But most of the time, when you look at our hairy friends, you wouldn't think, "Oh yeah, they'd knock me out." This is a big reason why you have to sneak around a lot in Stray. If you liked that part, you might also like Ghost of a Tale, which is a spy game with an animal theme.
But there is one big catch. Ghost of a Tale is about a cat's worst enemy, a mouse. But if you haven't been acting like a cat since you played Stray, you shouldn't have much trouble. Ghost of a Tale is an amazing game with fun stealth tactics, a beautiful world to explore, and a lot of history to find out about.It's as beautiful and colorful as it is fun and interesting, and if you liked Stray at all, you should try it out.