8 Best Bosses In Dave The Diver
Dave the Diver might be a calm game in general, but these bosses are anything but chill.
Dave the Diver is an independent adventure game made by Mintrocket. It is a mix of different types of games, like management and RPG, and has a relaxed vibe all around. Even though Dave the Diver is advertised as a "cozy" game, which it is, you will still have to deal with dangerous (and often huge) bosses and other threats in the water.
The main focus of the story is on the main character, Dave, as he helps catch fish for a small sushi restaurant. As you play the game, you'll unlock new tools and upgrades that will let you dive deeper into the ocean to catch rare seafood. You will also need those upgrades, and Dave the Diver will throw a lot of dangerous sea creatures at you. Bosses will be the most dangerous and difficult.
Klaus, The Great White Shark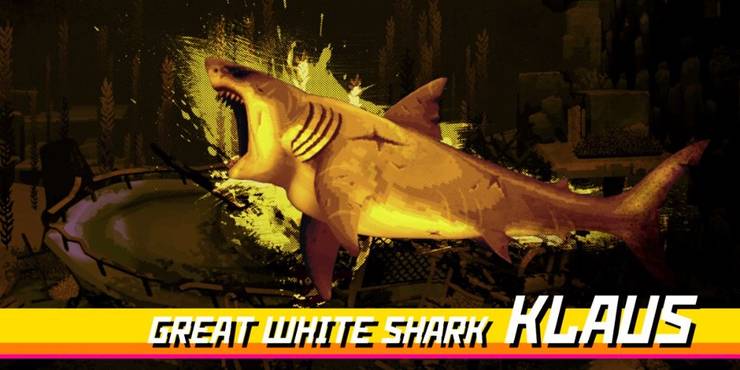 You will meet Klaus, a Great White Shark, after you meet a brave old lady named Clara. Clara is after Klaus to get revenge for her husband, who was killed by Klaus. Klaus is in a tunnel that you can get to by going into a water vortex. As soon as you do that, the boss fight starts.
When Klaus goes all out in the second part, he can be hard to deal with. The key is to stay far away and keep moving around the area.
Using a Poison Harpoon will also help a lot in this boss fight. Klaus can be hard to target, so poisoning him while you avoid his fast vortex attack will help you do more damage. After you beat Klaus, the tough-as-nails granny will show up in a short but sweet movie.
Truck Hermit Crab
Your regular weapons won't be able to hurt the huge work truck that the Truck Hermit Crab uses as a shell, so you'll need to plan ahead if you want to kill it. Focus on getting as many O2 tanks as you can before the fight starts, because you'll probably need as many as you can get.
The look of the Truck Hermit Crab is pretty interesting and should give you an idea of what to expect later in Dave the Diver. You'll need to use things in the world to hurt the Truck Hermit Crab, but that's easier said than done because this giant lobster has other tricks up its non-existent sleeves.
Mantis Shrimp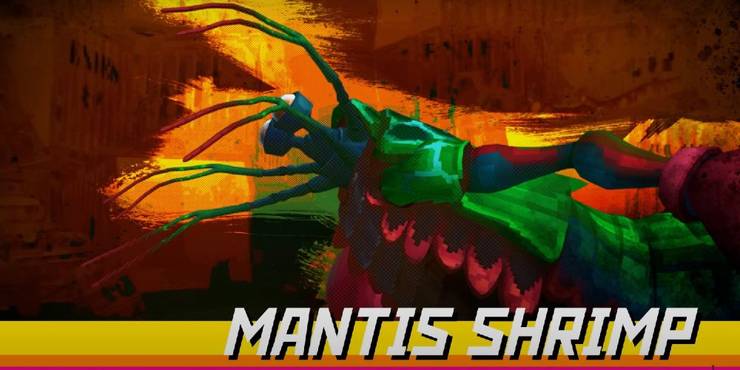 This boss is a side quest you can do if you want to. You can meet him in Chapter 4. The Mantis Shrimp is one of the bosses with the most outlandish look. It might be hard to take it seriously, but you should.
After you stop laughing at the huge Mantis Shrimp wearing even bigger boxing gloves, you might want to get the weapons right under you right away.
You won't be able to hurt this boss as long as his guard is up. Once he starts doing his perfect "one-twos," you should also be very careful because the Mantis' reach is deceptively long and it moves very quickly. If you learn how the Mantis Shrimp changes its stance, you'll be able to guess what move it will throw.
John Watson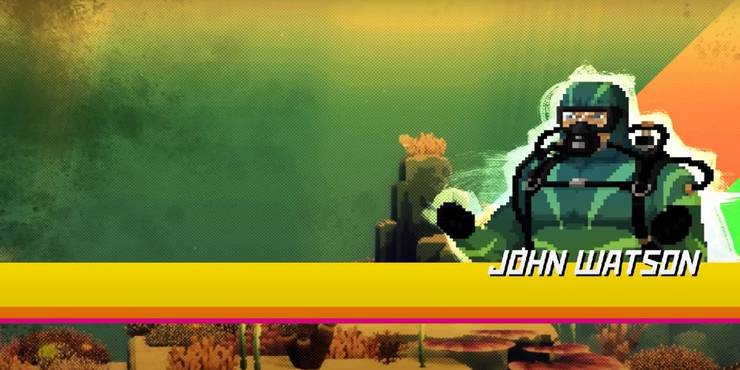 You will face off against the short-tempered boss of Sea Blue a few times during Dave the Diver. He is sort of a rival character and a recurring bad guy. The funny irony of John Watson, an eco-terrorist who hurts the ocean more and takes himself too seriously, is a great contrast to Dave, who is more laid-back and likes to have fun.
John Watson is a complete phony who thinks he is the Messiah, which makes it even more fun to beat him down a few flights of stairs. To beat him on your first meeting, you need to be calm and wait for the right moment to strike back.
In Chapter 4, your second meeting will be a little different because John Watson will now be wearing a mech diving suit. Get the baseball bat from the cache at the bottom, because you'll need it to beat this boss.
You'll run into him a third time, but it won't be a boss fight, and you'll finally see him get what's coming to him. Or, to be more exact, he gets what's coming to him.
Giant Squid
The first boss you'll face is also pretty memorable, with a good lead-up to the fight. When you are looking for artifacts left by an ancient society, you will first meet the Giant Squid.
The first part of the Giant Squid is scary, which is strange for a game that is meant to be fun. You will only see its huge eyes, but just seeing how big they are is enough to make anyone afraid of sharks.
The boss fight is pretty simple and shouldn't be too hard for you. The Giant Squid really shines in the way it sets up and builds up drama, which makes it one of the best bosses in the game.
Kronosaurus
When this old aquatic dinosaur makes its big entrance, you might cheer, but that won't last long once it turns its attention to you. The Kronosaurus is not only as big as a freight train, but it also hits like one. If you're not careful, you can be knocked out before you even have time to think of a plan.
The Kronosaurus might be the hardest boss in Geometry Dash Subzero. It only has a few attacks, but one of them is very hard to dodge, and they can all take away a lot of your oxygen. Keep your mind on the Kronosaurus, dodge, and keep throwing everything at it, and you'll finally be able to send it back to the dead group.
The Giant Gadon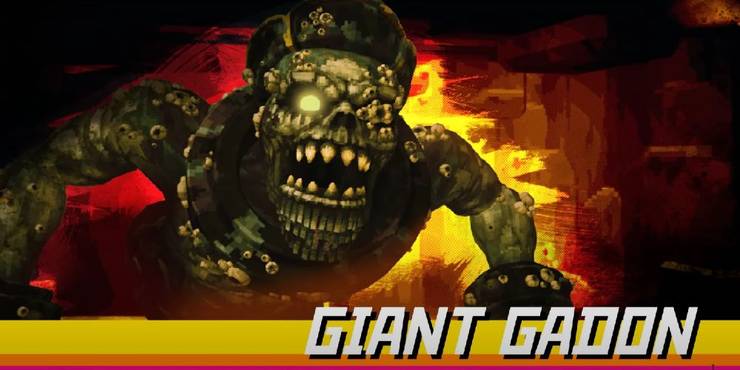 The Giant Gadon looks like it was taken from a different game and put into this one by accident. It looks like it is a mix of normal big water monsters and full-blown Lovecraftian nightmares. This chained monster is already angry because it had to go through trials, and now you've come in and woken it up. It's clear that it won't be glad to see you.
This is less of a fight and more of a "run for your lives!" situation. In a way similar to Little Nightmares, you will have to get through the dark hallways and around obstacles while the Giant Gadon chases you.
The main point of this boss "fight" is to keep moving and not mess up the quick-time events (QTEs).
Yawie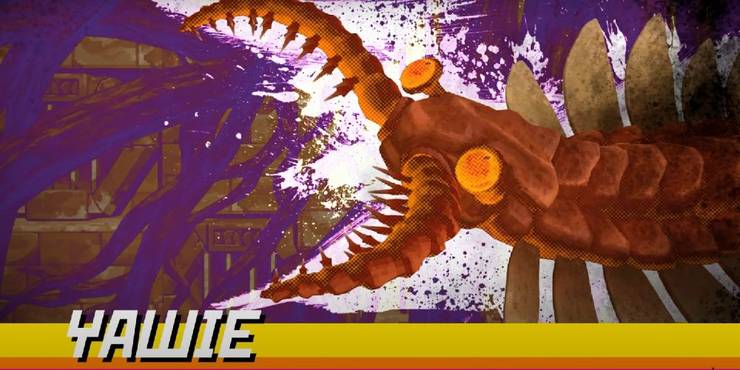 As the game's last boss, Yawie pulls out all the stops. It takes four stages to beat this ancient monster, making it one of the longest boss fights in the game.
Yawie is a huge Anomalocaris, which means "abnormal shrimp" because it has the head of a shrimp and the body of a centipede. So, yeah, if you think about it, it's pretty good stuff for nightmares.
You'll get a new tool to help you fight Yawie, which will also turn this boss battle into a side-scrolling shooter. Keep firing and avoiding whatever Yawie throws at you, and use any of your unlocked skills as you see fit.
The rest of the stages are pretty much the same, except that your new weapon will get a powerful but slow laser beam attack, and Yawie will also throw you some curveballs, so stay on your toes.